Ultra Lubricants is the proud sponsor of 5 time Barbados Auto Racing League Group Champion Kenrick Husbands and we are excited to see him burning up the track in the year's upcoming events. Kenrick "Snappa" husbands first took to the track with the local circuit racing club, Barbados Auto Racing League (BARL) in 2002. His natural knack for the sport, impressive dexterity and all around passion quickly propelled him to the top. In 2004 he had a clean sweep at the famous Bushy Park Circuit, claiming both the Group and Overall Club Champion titles and immediately standing out as the man to beat. By 2008 he had begun a trend of copping the BARL's Group Champion and the Caribbean Motor Racing Championship (CMRC) titles.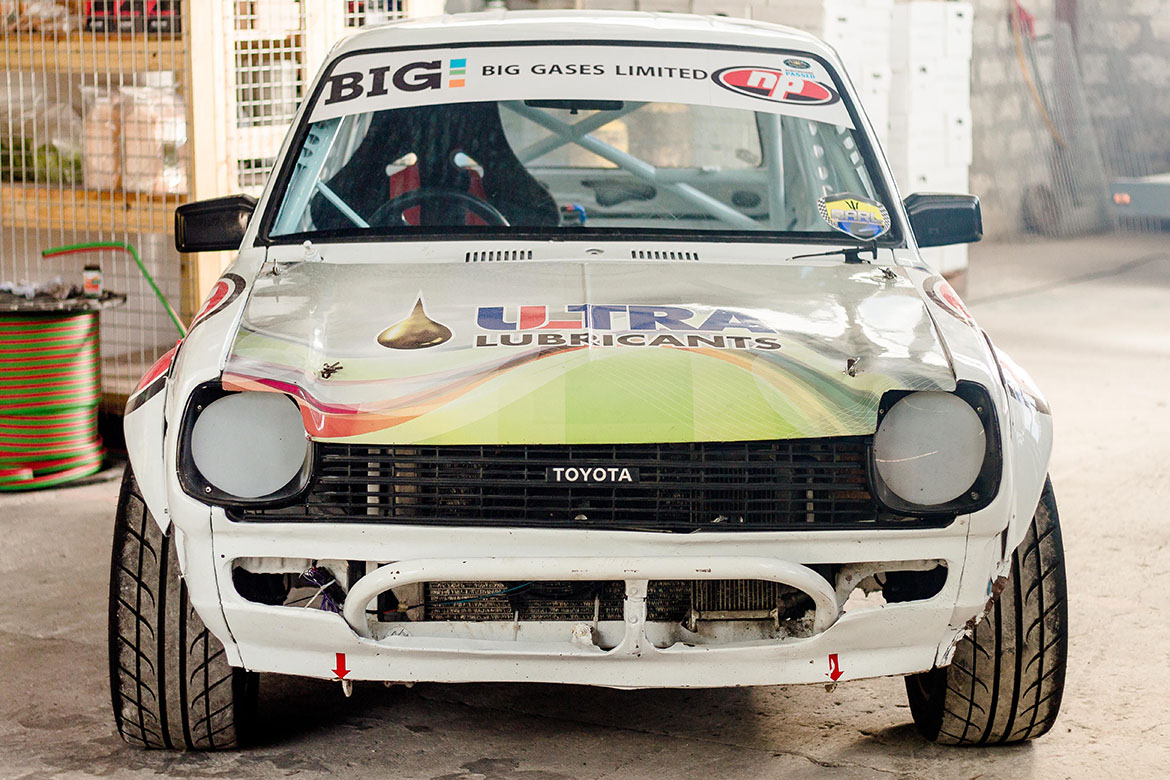 Race Car: Toyota Startlet/Toyota 4AGE 16V Race Prep Engine
Who is Kenrick 'Snappa' Husbands?
Husbands is one of an elite group of drivers to post wins at every track he has competed at around the region. He is well recognized and respected in motor racing circles for his track record throughout the Caribbean and South America.
Using reliable Ultra lubricants has been a part of his success.
Racing Accomplishments
• 2004 – Group and Overall Club Champion
• 2007 – Overall Club Champion
• 2008 – Group Champion, 2nd
• 2009 – Group Champion, 2nd in Overall Club Championship, CMRC Champion
• 2010 – Group Champion, 2nd in Overall Club Championship, CMRC Champion
• 2011 – Group Champion, 2nd in Overall Club Championship, CMRC Champion
• 2012 – Group Champion, 2nd in Overall Club Championship, CMRC Champion